SYSTCO-UNILAP
At UNILAP, we understand the pressures that are placed on the modern furniture manufacturing plants, and the costly effects of disruption caused by poor tool life and constant tool changing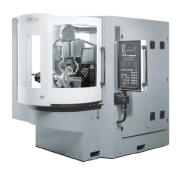 Unilap have invested heavily over the past ten years and have become one of the leaders in PCD tooling design, manufacture and servicing.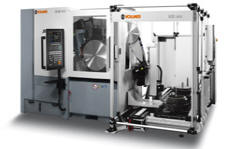 Our Plant in Doncaster now houses the most advanced production machines of their type in the UK, and by utilising the latest Cad /Cam techniques our turnaround from concept to finished product are unequalled.
More investment at our Doncaster Plant Two more Cutting edge technology machines which we have recently added to our production - service lines.
The QM/Eco (Picture left above) Disc erosion machine with 5 CNC-controlled axes and 2 manual axes. For automatic measuring and erosion of tools with cutting edges made of PCD and other hard materials
Sharpening machine with 5 CNC-controlled axes. (Pictured right above)
For automatic face and top machining of carbide-tipped circular saw blades with different diameters and tooth geometries. Connected to an ND robot 5 Station system.
Totally committed to the development in tooling technology, Unilap develops close working partnerships with Customers and Suppliers alike.
Design - Manufacture - Supply - Service:
PCD Polycrystalline Diamond Tools - Saw blades, Beam Saw Blades, Router cutters, Profiled router cutter, panel raising ,Spindle moulder cutters, edgebander trimming and edging cutters, Hoggers, Drills, etc.
SOLID CARBIDE - Boring bits, Roughing cutters, up/down cut spirals, finishing cutters, etc.
TCT Tungsten Carbide Tipped Tools - Brazed or replacement tips, spindle moulder tooling, window tooling, door tooling, profiled and straight router cutters, grooving cutters, hoggers, edging tools, saw blades, scorers, etc
HSS - Spindle moulder profile knives, planer knives, guillotine blades, etc